North Shore Chicago Real Estate
If you're thinking of moving to Chicago's North Shore, you've come to the right place. Nothing compares to the distinctive beauty and charm of this area. The family-oriented small towns which make up the North Shore include Evanston, Wilmette, Winnetka, Kenilworth, Glencoe, Highland Park and Lake Forest. These towns offer many benefits and typify the idyllic lifestyle of the Midwest.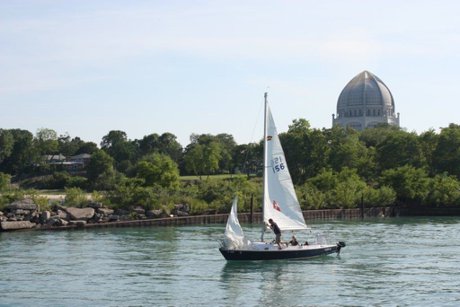 I live here, so I may be biased, but I don't think there's anyplace in the Chicago area that can touch the North Shore in terms of lifestyle, education and recreation. The North Shore has everything you could want, except maybe the lowest cost housing. But even that has its positive side. Housing on the North Shore tends to hold its value better than anywhere else in the area, because there is always a market for homes in established lake front communities.
Top 10 Reasons to Move to the North Shore
Established neighborhoods with mature trees and leafy streets
Good investment: homes on the North Shore tend to hold their value better than other areas
Excellent schools, all the way from pre-K through high school.
Access to Lake Michigan shoreline and beaches, including swimming, boating and fishing
Recreation: tons of parks, great youth sports programs, golf courses (both public and private), miles of forest preserve with walking and biking trails, water sports and cultural activities
Easy access and a short commute to the city of Chicago via Metra trains and I-94
Strong sense of community
Charming and vibrant downtown areas with unique shops, cafes and restaurants
Low crime
Beautiful homes and true custom housing stock. You won't find any cookie-cutter subdivisions here
We hope that our website's community information will help you to choose between the North Shore's many wonderful communities; each has a lot to offer!
Stay up to date on North Shore news, events and real estate at our North Shore Views blog.
Planning to relocate to the North Shore? Take our Tour of the Shore to familiarize yourself with the communities, neighborhoods, schools and home values.
Contact us anytime at 847-881-6657 for more information about Chicago's North Shore communities!
Save
Save
Save
Save
Save
Save
Save