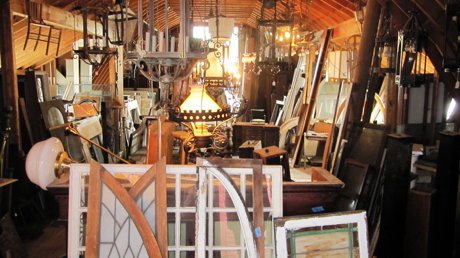 North Shore baby-boomers, if you are planning to downsize to a smaller place anytime soon, this Forbes article by Ashlea Ebeling is worth a read.
It's got great advice on how to maximize the return on all that great stuff you've collected over the years and how to minimize the tax consequences. Here's a summary of her tips:
1. Accept that downsizing is tough. 
Most people have an emotional attachment to their stuff, even if it has been up in the attic for years. It's hard to let go of family heirlooms, old scrapbooks or souvenirs from your honeymoon. Give yourself time to reminisce so that you can let go more easily.
2. Find trusted experts.
Make sure you know which things have value beyond your sentimental attachment before you rush off an sell them on Craig's List.
3. Call an appraiser to get an objective assessment of value.
4. Be wary of family lore.
Just because Grandma said that chair or vase is a one-of-a-kind doesn't mean that it is.
5. Don't toss things out prematurely.
Some things that look like trash aren't (and vice versa).
6. Call an auction house. 
For rarer or more valuable pieces this gives you access to a broader (even international) audience than an estate sale would.
7. Donate and deduct.
You can get a charitable deduction on your taxes if you donate something, but you do need to itemize if it is worth $500 or more.
8. Pass your heirlooms down before you die.
You can gift up to $13,000/year tax-free to as many people as you want (and that includes stuff as well as money).
9. Watch out for capital gains.
10. Remember the tax return.
Thinking of downsizing?
It can be overwhelming but don't worry! We have resources to help you, whether you need organizers, estate sales, packing services or movers. Just give us a call at 847-687-5957.
Save